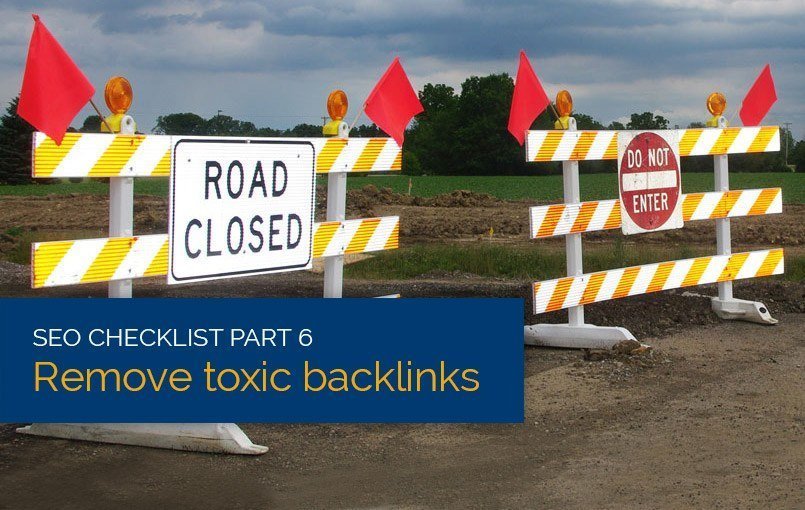 24 Feb

SEO checklist part 6: Remove toxic backlinks

Google thinks of high quality backlinks as "testimonials" for your website and rewards you for them. Similarly, any links that Google deems unnatural, spammy or toxic can cause your organic traffic to plummet, and in extreme cases, even cause Google to de-index your site from their search engine!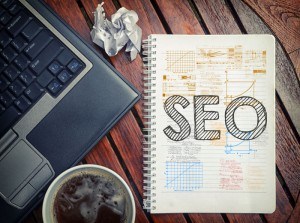 If you hired an SEO company in the past and weren't completely satisfied with the results there is a good chance they used unnatural link building techniques that could be hurting your website's search rankings. In the first part of this series we talked about the importance of avoiding SEO companies that use outdated link building techniques. Now we help you identify whether or not you're being penalized, and if so, how to recover.
Google Penguin
Google tweaks its algorithm hundreds of times a year. Typically these changes are minor, but occasionally Google releases an entirely new algorithm and these updates can have dramatic effects on website traffic.
In April 2012, Google launched what was later coined the Google Penguin Update, to catch websites that it considered to be attempting to artificially boost rankings with low-quality, spammy and purchased links. Since the initial Penguin release, Google has rolled out six subsequent versions to date. Google estimates that each Penguin version has affected between 1 and 3 percent of all queries.
How can you know if your website was affected by one of these updates, you ask?
Google penalty checker tools
Many tools are available to help determine if your website is being penalized for having low quality backlinks. Here are some of our favorites:
In Google Webmaster Tools you can navigate to the "Manual Actions" tab under "Search Traffic" to view any Google warning notifications. If Google has taken a manual action against your website, a notification will appear here. Most penalties are not manual webspam actions though, so this is just the first step.
The second step is to audit the quality of the backlinks pointing to your website by going to "Links to Your Site" under "Search Traffic." In this dashboard you can download all of the links pointing to your website and identify the ones from shady domains. If the majority of the links appear unnatural, there is a good chance your website is being at least partially penalized.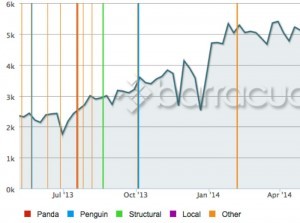 The Panguin Tool is also very useful. It requires access to your Google Analytics account and then overlays your traffic data with the dates of all major Google algorithm updates. You can also dive deep into the data at the landing page or keyword level to determine partial penalties. If you observe a large and sustained decrease in organic traffic immediately following the release of a Google update, you may have been affected.
Here is an example of a client that we determined had not been affected by any Penguin updates. As you can see, there is no observable decrease in organic traffic.
How are "unnatural links" created?
Any link that goes against Google's quality guidelines could be considered an unnatural link. SEO agencies or freelancers using outdated, black hat SEO techniques attempt to deceive Google by participating in link schemes, using hidden links, buying or selling links that pass PageRank, participating in link exchanges, using automated programs that link to your website, and over-optimizing anchor text with popular keywords. Additionally, any links that weren't editorially earned can also be considered a violation of the Google guidelines.
Luckily, there are ways to redeem yourself if you believe you've been penalized.
Ways to recover from a Google penalty
Here are the major ways you can recover from a Google penalty:
Remove spammy links
Disavow links
Delete low value SEO pages with lots of bad backlinks
Build quality, "earned" links
Matt Cutts, Google's chief search engine architect, recommends attempting to manually remove bad links first. But if you don't have control over the links or a webmaster isn't responding to your link removal request, you can also use Google's link disavow tool. This tool is used to essentially ask Google not to take certain links into consideration. The disavow tool is located here. That being said, it's important to manually remove any unnatural links because the disavow tool is not a catchall solution. Google may not immediately take the domains in your disavow file into consideration and it doesn't help you until Google releases their next algorithm update.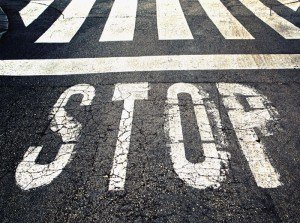 A last resort for removing toxic backlinks is to simply delete the page that spammy links are pointing to. Obviously only resort to this technique if the page in question doesn't bring a lot of value to your website and you believe the disavow tool isn't working.
The best way to recover from a Google penalty is to build links the old fashioned way – by earning them with amazing content.
What is negative SEO?
Negative SEO refers to the practice of using unnatural Google-banned link building techniques to purposefully hurt a competitor's rankings. It's a relatively new topic in the world of SEO and its practice is growing.
Matt Cutts has stated, "… when we design an algorithm, or when we take action on sites … we try to think about, 'Okay, is there some way somebody could frame somebody else? … So we try really, really hard to design algorithms that are robust, and that are resistant to that sort of thing. … Again, most people don't need to worry about this. If you're just a regular mom and pop, you're a small business, this is not the sort of thing where you are likely in any way, shape, or form to run up against this."
But what if you aren't a small business? What if you're in a highly competitive niche where your competitors are willing to spend the time and resources to hurt you in the search engine rankings? Well, for now, the only way to protect yourself against a negative SEO attack is to regularly monitor your backlink profile and update the disavow tool as often as necessary.
We couldn't have put it better than Matt when he said, "… if you're someone who's thinking about trying to do negative SEO, it's probably a much better use of your time to try to do something productive." Amen, Matt. Amen.
Here is Matt's full interview:
In part 10 of this series, we cover all of our tips and tricks for building quality, earned links that will help you recover from any Google penalty and have you ranking high for the terms, queries and keywords you deserve!