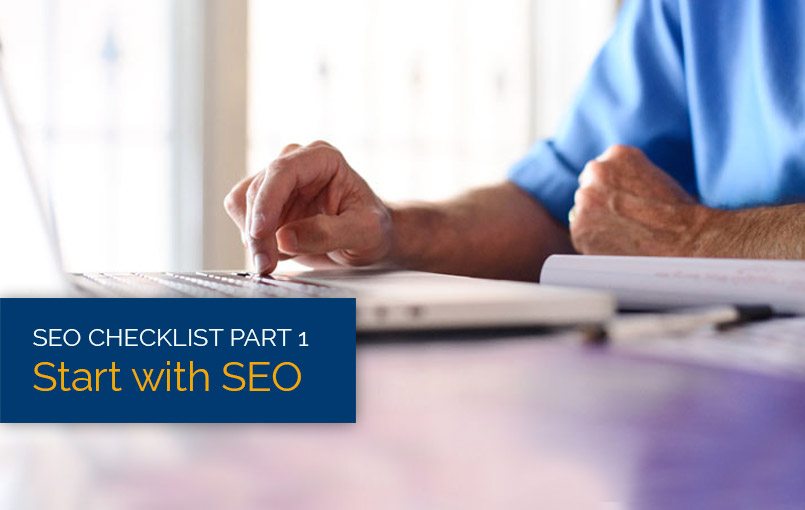 09 Dec

Start with SEO (and the right agency for it)

This first part of our 12-part SEO checklist series covers: the basics of search engine optimization (SEO), why your website needs it, how to hire a good SEO agency, and why SEO should be involved in the beginning stages of any digital strategy.

All too often we see clients that don't understand why their website isn't getting traffic. They invested in a new website, but aren't seeing the expected results. Almost every time it's because they didn't incorporate an "SEO first" strategy.

Folks tend to slap SEO onto their websites at the end of the process as an afterthought. But proper search engine optimization involves everything from competitive analysis, keyword research, site architecture and content, to query matching, website navigation, user experience and more. SEO strategy needs to be a top priority from the very beginning of any web development project because doing it at the end could mean starting from scratch.
64 percent of all website traffic is organically generated by search queries.
Why SEO is necessary
Search engines such as Google, Bing and Yahoo drive the majority of web traffic according to a yearlong study by Conductor, which analyzed 310 million web visits across 30 domains in different industries. The researchers discovered that 64 percent of all website traffic is organically generated by search queries.
That's an important number to consider given that a recent survey from ExactTarget shows that SEO is not as important to marketers as other digital marketing activities like data and analytics, marketing automation, email marketing, social media marketing and content management.
While those digital activities are important, SEO is the foundation for all of them. It often gets pushed to the back of the line because it's a long-term strategy and its technical aspects are difficult to understand, even for key decision makers.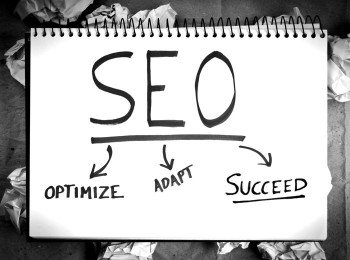 Web design versus SEO – not apples to apples
One reason businesses don't allocate proper budgets to SEO activities is because they think the site was optimized during web design. Unfortunately that's often not the case. It's like saying your heart condition was fixed during knee surgery. Web designers are as different from SEO strategists as orthopedic surgeons are from cardiologists.
Generally speaking, pure web design agencies are great at making beautiful websites, but poor when it comes to SEO best practices. The flashy exterior of a Ferrari is just as beautiful under the hood and your site should be too. What's the point of a stunning website if no one can find it?
The same goes for pure SEO agencies. They're known to build websites that have great search rankings, but poor designs. I mean, who wants a Ferrari engine in a Volkswagen Beetle?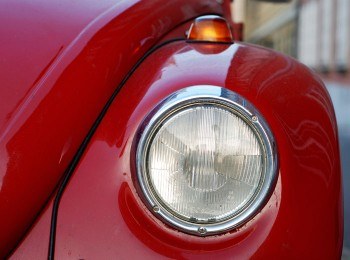 For a website with both great design and strong SEO, look for a well-rounded agency with expert designers, developers and SEO digital strategists. Comprehensive digital agencies may come at a higher price, but can save you the pain and cost of fixing issues down the line. Not to mention you get more traffic from higher Google rankings if you do it right the first time.
How to select the right SEO and web design agency
Ranking for valuable keywords is now infinitely more complicated than the old days of keyword-stuffing meta tags and submitting links to blogs and directories. SEO evolves at such a rapid pace that finding a good, honest white hat SEO agency can seem difficult.
Avoiding these types of companies is a good start to ensuring the success of your site and SEO efforts:
Resellers
They have hundreds of clients, but outsource all the work to other vendors and professionals in foreign countries. This means zero flexibility and customization because they aren't doing the work themselves. Their low-cost labor can result in poor quality and use out-dated techniques.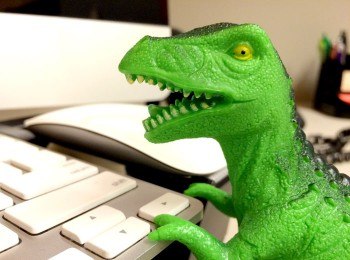 Dinosaurs
These firms' websites are from the Jurassic era. They're stuck in the ancient days of SEO when keyword stuffing and link directory submitting worked well. These companies can do more harm than good by using outdated practices that Google may have since blacklisted.
The guy next door
This is usually a freelancer who talks the talk and may be somewhat up-to-date on SEO best practices, but it isn't their full-time job. They may seem like a bargain, but can't afford the time or enterprise-level SEO software that agencies provide.
Snake oil salesmen
This is the worst kind of SEO company of all. They guarantee certain Google ranking results and thousands of "high quality" inbound links for $150. They talk about secret techniques, but, in truth, the real secret is that they're full of it. They can destroy your rankings for months, if not years, with black hat SEO techniques that can penalize and even permanently de-index your website. They get away with it because they're based offshore, and if they get shutdown they just open up another domain.
A quality SEO agency has references and testimonials from current clients. They don't make false promises and are transparent with their SEO strategy, because there is no secret recipe for ranking higher on Google. Read through any case studies or blogs to look for current SEO and web design topics. Their strategy should include measuring organic search traffic and providing monthly performance reports. Last but not least, their agency website should be mobile responsive, well organized, up-to-date and use all of the SEO best practices they talk about.
Evolving SEO
SEO is now based on keeping up with Google's algorithm changes, reacting to trends and combating negative SEO (web spam). If you have an SEO agency or are searching for one, it's helpful to understand what they're doing and how they're doing it.
Top agencies should future-proof SEO strategies against Google algorithm updates. For example, two years ago search engines didn't count social media as a ranking factor. But today it's a growing ranking predictor. You want an SEO agency that made those predictions and advised years ago to set up Facebook Open Graph protocols and Google Authorship.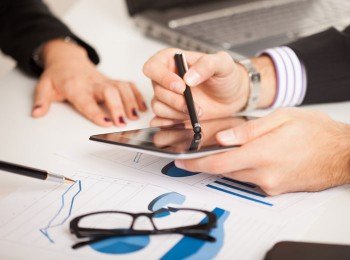 How to measure SEO efforts
Thankfully, measuring SEO is easily done with Google Analytics traffic reports, search engine rankings, conversion rates, and a myriad of third-party tracking tools like Moz, SEMrush and AuthorityLabs. Whether you do SEO in-house or use an agency, automatic monthly, or even weekly, tracking reports are key to good strategy.
The main metric to look at is growth in quality organic traffic. Keep in mind that SEO is a long-term strategy that requires excellent content, consistency and patience. Don't expect overnight success. Focus on optimizing one part of SEO at a time and measure those results before moving on. This SEO checklist series maps out how to prioritize your efforts in chronological order.
It's about targeting the right content to the right people in the right places using the right techniques.
SEO is about humans – not search engines
An important part of search engine optimization is making your website easy for search engines to crawl. However, SEO is more than just optimizing technical details to help your website be more search-engine friendly – it's about marketing.
The nature of search engine technology relies on relevancy and human behavior. So content that is shared, linked to, and has high click-through and low bounce rates gets priority over lower quality content. In that sense, SEO isn't just about fixing lines of code to make content more indexable, it's about targeting the right content to the right people in the right places with the right techniques.
Before you go, I want to leave you with this takeaway – SEO should be the top priority of any long-term digital strategy.